VIRTUAL VIDEO PRODUCTION
We're excited to announce that we have installed a cutting edge virtual production system in our studio!  Combining the power of Unreal Engine, an advanced Camera tracking system and an 8K Ultiimatte, the world's most advanced and best green screen keyer.  The combination of these three systems allow for real-time virtual production complete with silky smooth camera motion and ultra realistic keys with dynamic shadows.  Best of all – it all happens in real time!  You'll leave the studio with your footage fully composited and be ready edit your story!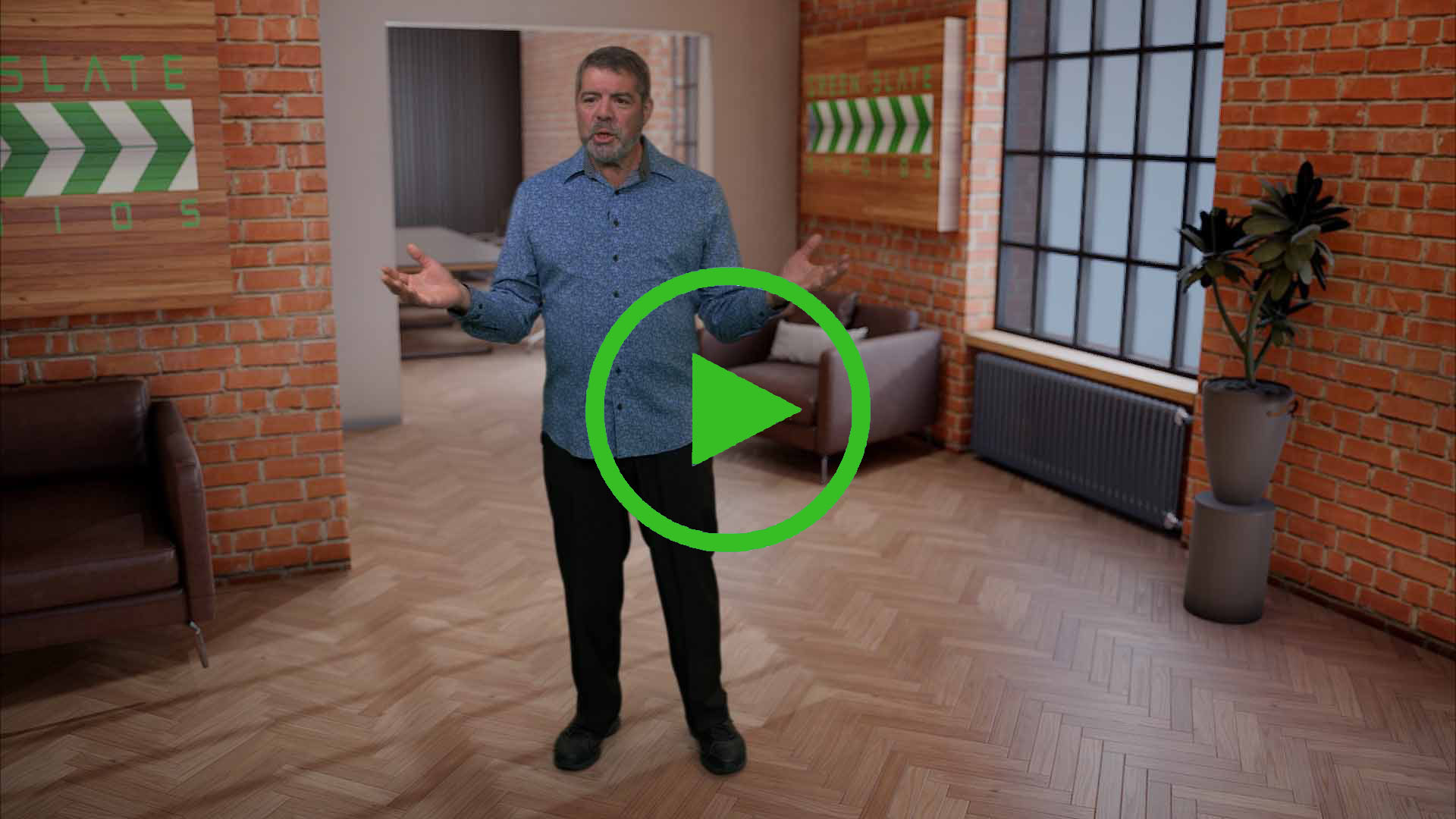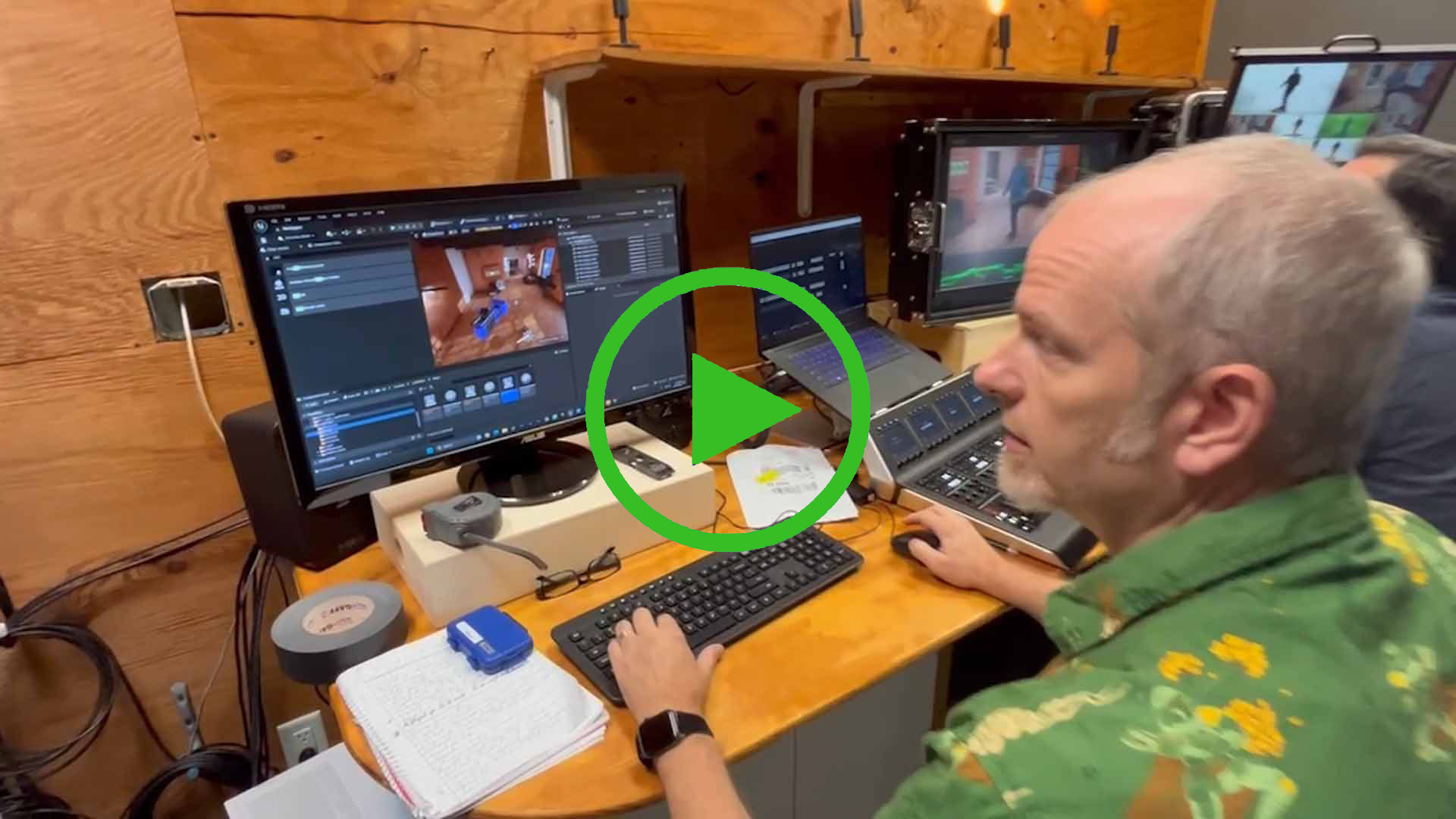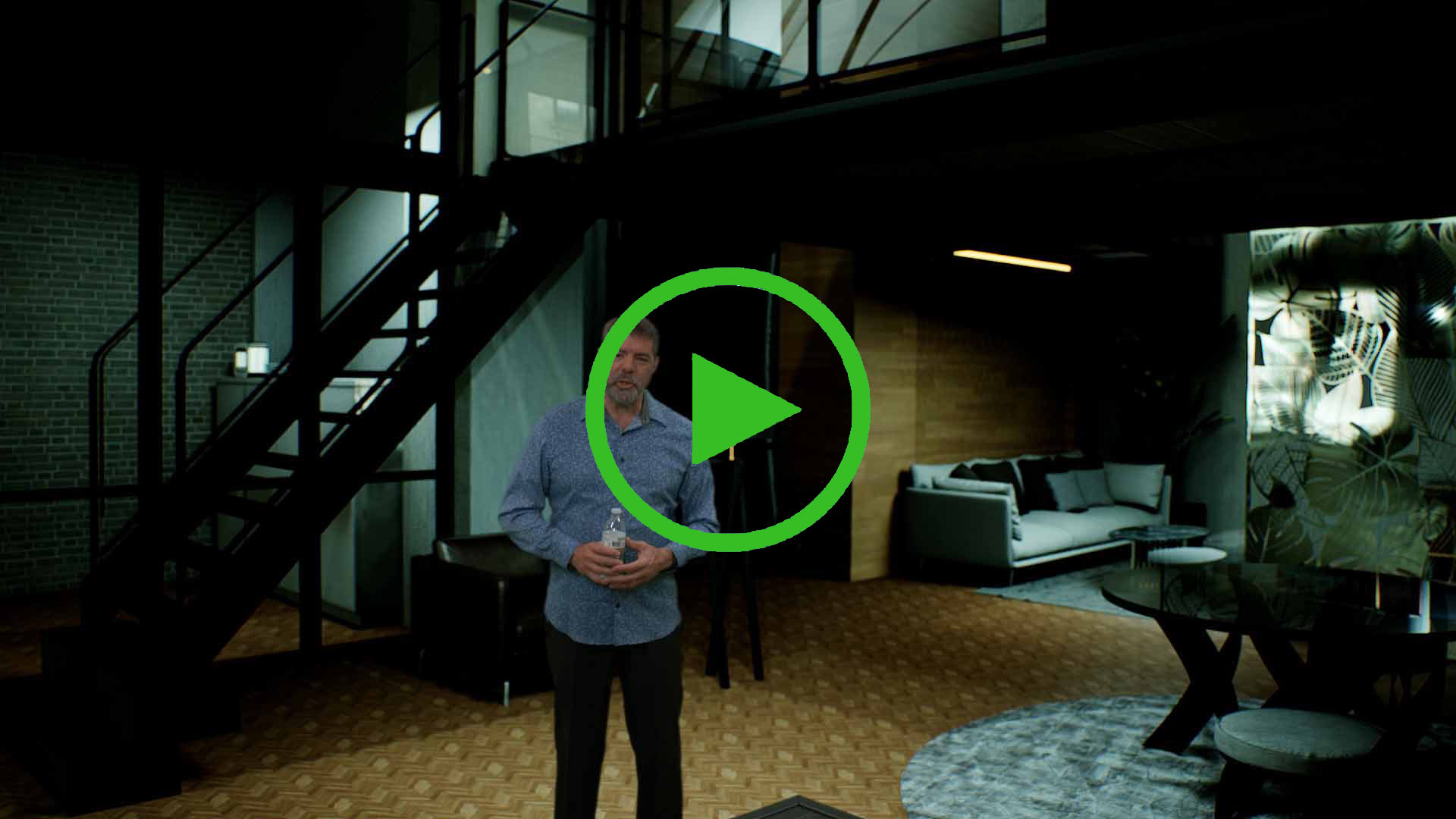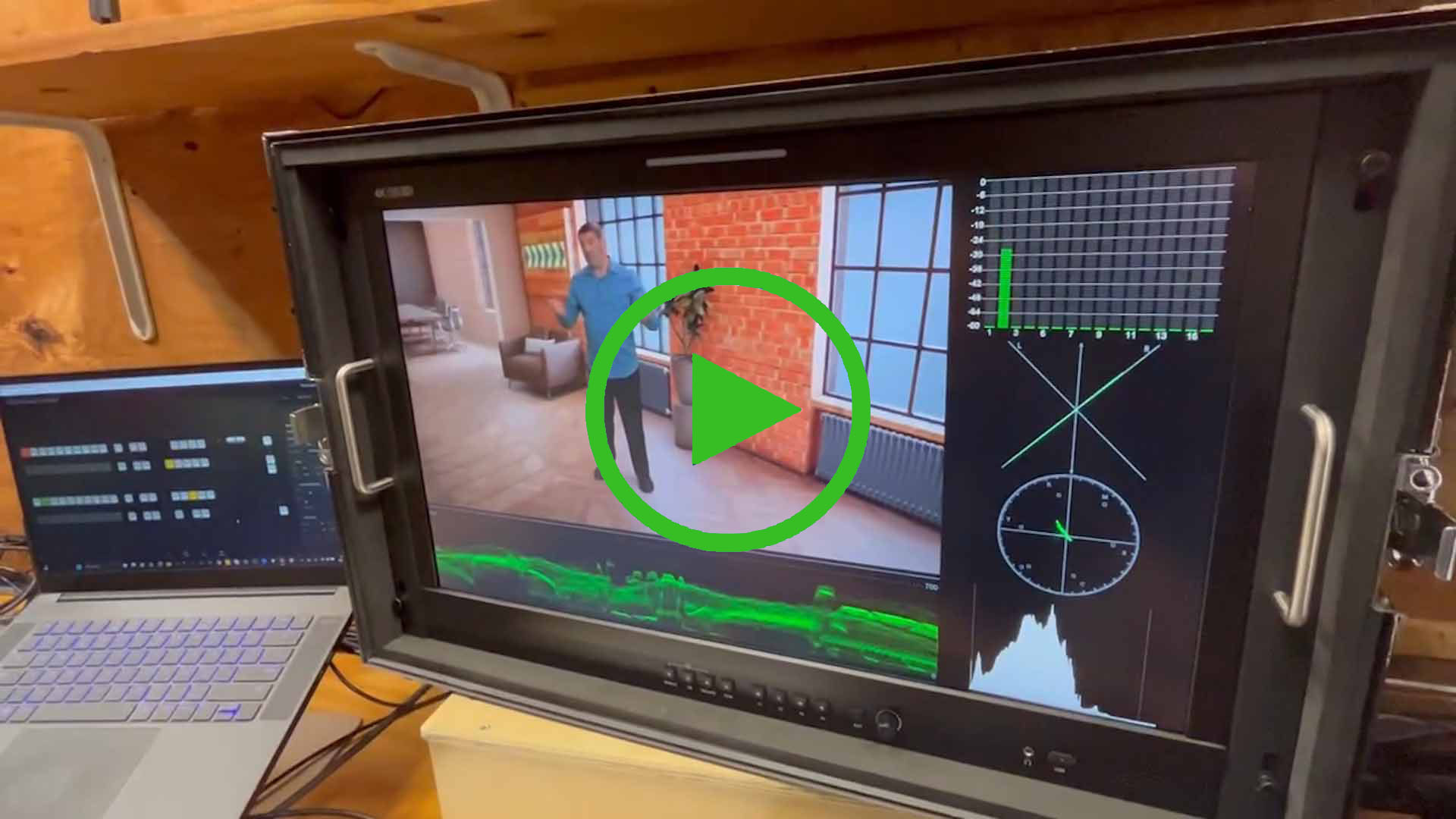 What You See Is What You Get
Yes, Virtual Production can be both affordable and cinematic!  At Green Slate, VP includes:
Complete Control Room with Unreal Engine Workstation for amazing 3D environments that render in real time
Advanced Laser tracking system for silky smooth background movement
Ultimatte 8K Keyer with hardware and software control for keys so realistic, you'll swear they were not produced on a green screen.
Fully controlled DMX Lighting grid with **20** instruments so that you can dial in the look you want.
Experienced Crew to assist you with all the "virtual" components of the project.  You can still use your crew for all the traditional roles such as DP, AC, Audio, Gaffter, Grip, Prompter and Make up along with all of your gear.
Or we can help you with as much or little of the tradition production equipment and crew roles as you might need.